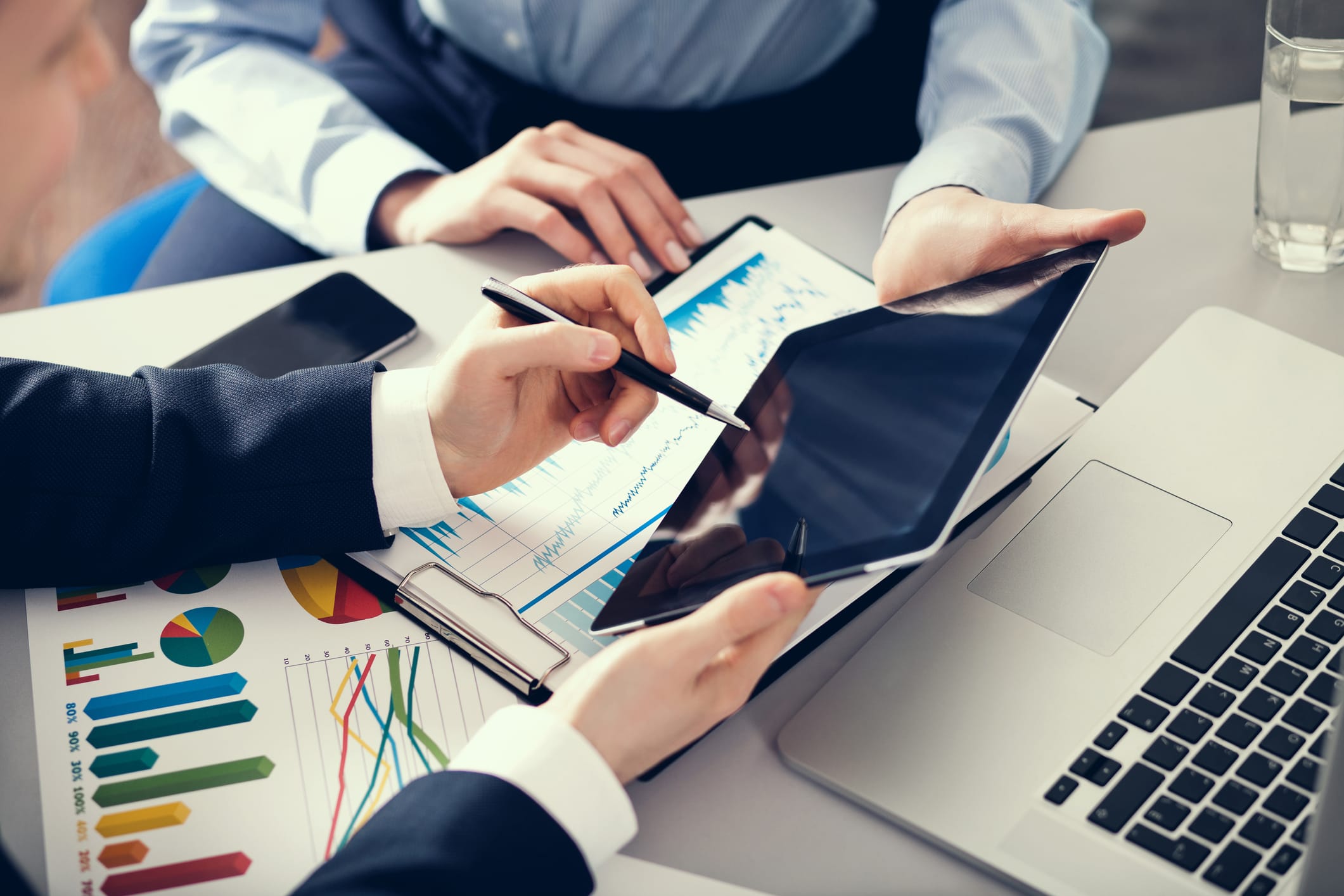 Web hosting is an integral piece of the online business and marketing puzzle. Without it, you don't have a way to get your website online. But, because it gives your website a place to live on the internet, it may have a small impact on your search engine rankings. Does that mean you should choose your web host solely with SEO impact in mind? Not really. Let's take a look at why and how your web host may affect your rankings, and what you should think about when you choose the web host for your website.
Types of Web Hosting Plans
Shared: You have an account on a server that's shared with other websites. While this is the most economical option, and is the ideal choice for websites that are just getting started, there are some disadvantages. Because you're sharing the server with countless other sites, the hosting company has a number of limitations on your account. You'll need to pay close attention to what features are included, the amount of space and resources you'll have. You'll have the same IP address as every other website on your server.
Virtual Private Server (VPS): A physical server is split into multiple virtual private servers, and you have access to a single account on that server. It allows you to control the environment on your slice of the server, as if you have a dedicated server. This is the ideal choice for websites that are not suited for shared hosting, but are not quite ready to go to a fully dedicated solution. You get independence from other customers on the server, with a bit more flexibility, but you don't have the pay the higher cost of a physical dedicated server. The drawback to this is you still have the same IP address as other websites that are on the same physical server.
Dedicated/Managed Server: You pay for access to a full server, and it is not shared with anyone. These are expensive, and generally do not make sense for average small business owners and bloggers. You do, however, get full control over the server in terms of operating system, hardware, and other software. You'll have reliability and speed – where you won't really have to worry about bandwidth or downtime.
These of course, are the most common types of web hosting plans, but are not the only options out there.
How Web Hosting Could Affect SEO
There are a few factors related to hosting you need to think about as you decide which company to host your website with:
Speed: We know how fast a page loads is one of the many things search engines look at when they determine where to rank your website. Even though it is only a small portion of the ranking, it's worth paying attention to. You're in control of page loading time for the most part, since you're in charge of the code and configuration. But, if you know your code is as clean and optimized as it can be, and you're still experiencing a slow load time, it could be time to ask your web host to migrate your site to another server. Because shared accounts are often on the same server as hundreds of others that are also bogging down your resources, the slower your website will load. When you move your website to a server that's not as busy, or decide you're big enough to move to a VPS or dedicated server, your page load speeds should dramatically improve because there are more resources available.
Uptime/Downtime: Pay close attention to the uptime your prospective host advertises. This refers to the amount of time your server is up and running. If the website is down too often, this will upset your user base, and cause issues with traffic. If your website is frequently crashing or unavailable, then crawling it will be difficult, and ranking can be affected. The majority of web hosting providers guarantee 99.9% uptime, but just because you read it doesn't mean it's true. Take a look at reviews to see what customers are actually saying. The reality is, crawlers will likely try to visit your website several times a day, and if they see it down repeatedly, your site will get labeled as unreliable. Let's put that 99% uptime in perspective for you – over the course of 30 days, you can expect your website to possibly be inaccessible for seven hours a month. Of course you want your website to be up 100% of the time, but server updates mean there will be unavoidable downtime. You can use a tool like SiteUptime to get notifications if your site goes down.
IP address: This is the number that identifies the location of your server on the internet. If you are on a shared server or VPS, your website is sharing the same IP address as every other website on the server. If you are on a dedicated server, then you have a dedicated IP address.
Location: Google considers the server's physical location when determining where to rank a website in both local and general searches – where location-specific searches are concerned. This means if you're building a website for your local business and anticipate people searching for it by location, it's best to find a hosting provider nearby. The server's IP address is assigned based on the country where it's located, so hosting with a UK based server will help you rank higher in UK searches. That's fine and well, if you're in the UK. If you're in the US, however, it makes it harder to rank for US search phrases, and gives you unnecessary additional work on the SEO front.
How to Choose an SEO-Friendly Web Host
Once you know the type of hosting you want to use for your website, it's time to start thinking about what you need from it.
Do you need something simple like a WordPress blog, or something more complex? Do you have certain requirements, like needing a certain version of PHP? Do you have to have Windows applications? Are there any special software requirements your website needs? The answers to these questions will vary greatly on the type of website you're building, and why you're building it.
Then, start looking at your options for companies – and compare the costs. Then narrow it down to a list of three to five companies you want to look into in more depth based on those costs. Keep in mind that cost isn't always an indication of quality.
Here is a list of some of the most popular web hosts, according to PC Mag. I'm not going to give you a recommendation of my favorite, because I don't want to potentially sway you. I will tell you that none of these links are affiliate links – and I have nothing to gain.
Research each of the hosts you're interested in so you can make sure they offer everything you need. Pay close attention to their features, the terms and conditions of any guarantees, uptime, and upgrade options. If you plan on growing your business, and thus your website traffic fairly quickly over the next two or three years, definitely choose a host that allows you to upgrade from a shared hosting account to a VPS or dedicated server. Having to find a new host to accommodate your growth in the middle of dealing with everything else associated with business growth – plus dealing with downtime as the result of the switch – can be a big pain. If you're able to stay with the same company, it's a bit less of a hassle.
Something else to consider is whether or not you'll be adding on new domains. Any time you have an extra domain, you'll need more hosting space. Some shared hosting accounts allow for you to add a finite number of domains, while some do not allow for any extra at all… and still others allow for an unlimited number of add-on domains.
And before you think you're getting an awesome deal, remember, hosting companies often advertise discounted prices for new customers, meaning that when you renew your plan, you'll pay a higher price tag. Make sure you are aware of what that price tag is so that you're not shocked when the time comes – or are ready to switch everything to a new host.
Read customer reviews to find out more about what people have experienced with the company. Simply searching the name of the web hosting company with the word reviews should give you plenty to work with. If you notice a lot of issues, move onto another host.
Look at the email feature to make sure you have what you need for hosting email accounts on your domain. If you can't find a host that makes that easy for you, but everything else works out, G Suite, formerly Google Apps for Work, allows you to get Gmail (plus Drive, Docs, and other Google Apps services) for your domain, starting at $5/user/month.
So Which Web Host is the Right One?
I wish I had the answer, and unfortunately, there isn't one "right" company. Many quality web hosts exist, and what's right for you has a lot to do with what your website requires. What works for the average small business owner isn't going to be appropriate for a large website like Amazon or Facebook.
All of these things considered, choosing one web host over another won't necessarily give you any kind of SEO boost. But, choosing the right host from the start can mean you avoid potentially significant (and costly) consequences you may face if you chose the wrong one.
Speed and uptime/downtime are two things that can fluctuate significantly from month to month, so it's important to review them on a regular basis. If you notice a problem, notify your web hosting company immediately, because they may or may not know about the problem. They have a lot of servers to maintain, and you can't assume that someone else on your server has already called to let them know something's going on. And even if know something is going on – they may not even care.
This is why it is a good idea to pay for your hosting over the short term, instead of paying for years at a time, because if you notice the standards start to slip and you want to move to another host, you can do so without losing a lot of money.
Your web hosting sets the foundation of your success, so it's important to do your homework. Worry less about bells and whistles designed to grab your attention like, "free website builder" and focus more on the details that matter.
Which web host do you use? Share your experiences in the comments below.