MEET THE TEAM
---
The team that makes the dream. No need to meet us at a coffee shop. This SEO company has two real offices (Los Angeles & Westlake Village, CA). SMG's team is the true life blood of SMG – SEO professionals, web strategists, social media experts, content writers, graphics designers, programmers and developers.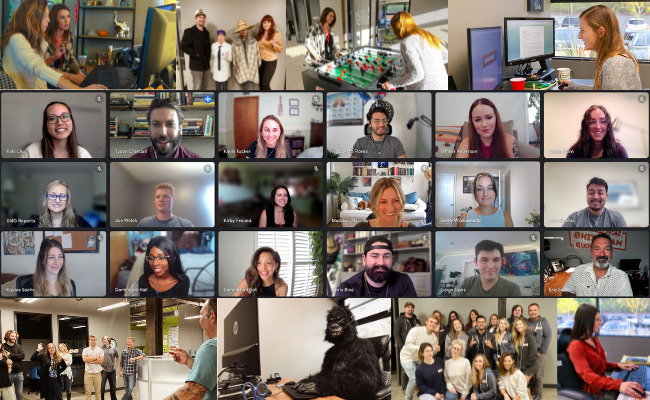 LOCATIONS
---
From the day we opened our doors in mid-2010, Sachs Marketing Group started to grow. Our growth came mostly by way of client referrals at first. At about 1 year into things, we decided it was probably time to do some SEO for our own website. These days, while we still get TONS of referral business, many of our new clients find us via online search. Our client retention rate is amazingly high and the overall success we've experienced has been nothing short of wonderful! We are always happy to meet our prospective new clients face-to-face. If you are in need of online marketing services, please give us a call today.
NO CHARGE BACK SEO
---
Simply put – We've never had a charge-back.  That is, we've never had a client dispute a credit card charge.  Doesn't sound like a big deal until you consider the fact that the vast majority of SEO companies routinely charge-back between 8% and 23% of their total monthly volume!
PHILANTHROPY
---
Thanks to our valued clients, Sachs Marketing Group has experienced tremendous growth, success, expansion and profitability over the past several years. As a company, we are truly blessed. We continue to thrive and grow in what some analysts would term a "down economy." From time to time, we cross paths with individuals or organizations who touch our hearts. Often groups of people who give of their time, expertise and resources and expect nothing at all in return. They've made it their life's work to improve the lives of others who may be challenged in some way.
AWARDS
---
Our team of SEO experts, social media marketers, graphic designers and developers combine the latest updates of our field's best practices with fresh vision to provide our clients with the business results they need. We are honored and humbled to receive awards year after year for our hard work.