Thousand Oaks Internet Marketing Company
---
Looking to partner with a reputable Thousand Oaks Internet marketing company that can drive traffic, turn visitors into customers, and measure results to help your business generate more revenue?
Sachs Marketing Group is a full-service Thousand Oaks Internet marketing company offering digital marketing services, including SEO, social media, web design, and Internet marketing solutions that produce results that help our clients reach their goals.
When you make our agency part of your team, you make work easier. With over a decade of Internet marketing experience and a team of in-house experts in SEO, social media, PPC advertising, design, and website development, you can rest assured your marketing is in the best hands.
Learn how our Thousand Oaks internet marketing company can help your business today – request a free proposal.
If you want to increase the visibility of your website online, attract more leads, and earn more revenue, we can help. Contact us online or call 818-889-3232 to speak with Eric Sachs.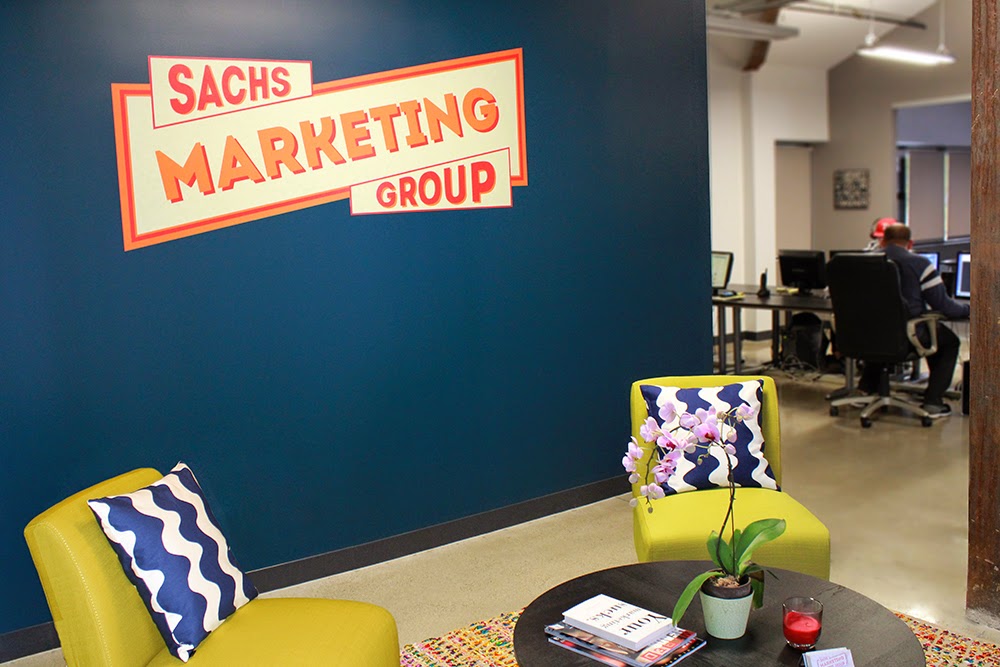 SEO
Our Thousand Oaks SEO services ensure your website content is optimized for the most profitable keywords, ranks prominently in Google, Bing, and other search engines, and attracts your target customers. We specialize in local SEO for therapists and drug rehab SEO for addiction treatment centers.
Social Media
Our tailored approach to organic and paid social media marketing ensures your business is on the best possible platforms, including Facebook, Instagram, LinkedIn, and beyond. We help build your following, develop a content calendar, and tap into the benefits of influencer marketing.
Web Design
Our modern web design & development services ensure your website provides the user experience customers expect today. Whether you need help redesigning your existing website, designing a new site, or migrating your site to a more efficient ecommerce platform, we're here to help.
PPC Management
Our expert PPC management services ensure your Google ads and Bing ads are optimized based on data-driven performance insights and help turn clicks into customers. Our attention to detail helps eliminate wasted ad spend and maximize quality lead generation for your business.
SACHS MARKETING GROUP IS A TOP INTERNET MARKETING COMPANY IN THOUSAND OAKS
---
Founded by Eric Sachs in 2010, Sachs Marketing Group has become one of the most trusted and effective Internet marketing companies in Thousand Oaks, California. We go above and beyond the competition in many ways – we deliver on our promises, prioritize client retention, provide transparency, and achieve real results that matter to your business.
In 2022, we helped drive 30,245 leads!
Discover how our digital marketing services can help your business today! If you're not sure which services are best for your business goals, contact us online or call 818-889-3232 to speak with a digital marketing strategist.
LOCAL SUCCESS
Our clients trust Sachs Marketing Group as the #1 Intenet marketing company in Thousand Oaks because we not only prioritize transparency, provide dependable support, and focus on client retention, but because we drive results that help increase leads, sales, and revenue.
Sachs Marketing Group in Thousand Oaks
950 Hampshire Rd. Suite 104
Westlake Village, CA 91361
818-889-3232
WHY PARTNER WITH SACHS MARKETING GROUP FOR
INTERNET MARKETING IN THOUSAND OAKS?
---
As you search for a company that provides Internet marketing in Thousand Oaks, you want to make sure you find one that has a proven track record of success, a great reputation, and the resources to handle all your needs. If you're looking for an award-winning agency with a solid reputation, case studies, and a focus on client support, look no further than Sachs Marketing Group.
Transparency
We provide transparent expectations and reporting so you never feel like you're in the dark. We aim to develop positive relationships with our clients, and we believe providing transparency helps you make more informed decisions.
Satisfaction
We deliver on our promises, provide results, and prioritize client satisfaction in every way possible. We've never had a complaint, dispute, or credit card chargeback regarding our services or pricing, and continue to attract 5-star reviews.
Commitment
We're committed to your internet marketing campaign as a partner. Your success is our success! We focus on client retention, not client acquisition. That's why our very first client from 13+ years ago still trusts us with their campaign.
Expertise
Gain access to a team of digital marketing experts that can help strategize, launch, and manage your campaign. Our team specializes in numerous fields, including SEO, PPC, social media, reputation management, and more.
Support
Whether there's an urgent matter in need of attention, you have a question, or just want to chat, Sachs Marketing Group provides responsive communication and support needed to move forward quickly.
Experience
From small start-ups and family-run mom-and-pop shops to Fortune 500 companies and the military, Sachs Marketing Group has a wide range of experience working with a variety of companies.
Synergy
Our team of digital marketing experts will collaborate with your team to create the synergy needed to keep things running smoothly. We also collaborate internally to ensure your campaign is successful.
Knowledge
Our team of experts keeps its fingers on the pulse of the industry so you don't have to. This allows us to adopt and integrate the latest trends & technology into your digital marketing campaign.
RATINGS & REVIEWS
---
Don't take our word for it! Explore our latest ratings and reviews to discover why business owners trust Sachs Marketing Group for their digital marketing needs.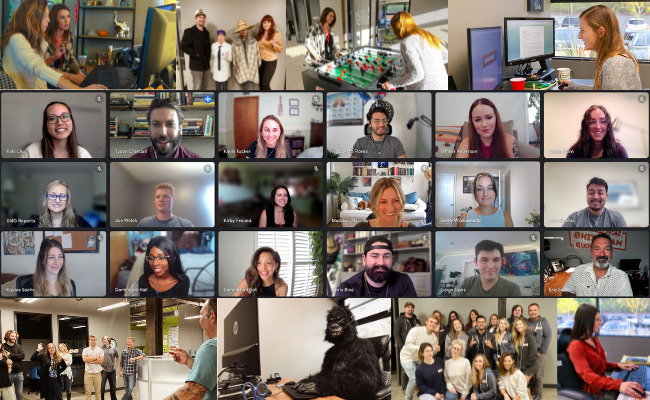 HOW CAN SACHS MARKETING GROUP HELP YOU?
We can help you outperform your competition and achieve your marketing goals. Whether you want to increase your organic visibility in search engines and attract more traffic, build a larger audience on social media platforms, or redesign your website, Sachs Marketing Group is the all-in-one digital marketing agency with the expertise, commitment, and experience needed to succeed.
Our team of in-house marketing experts can help create, launch, and manage an Internet marketing campaign designed to achieve your specific goals.
818-889-3232
LAUNCH A THOUSAND OAKS INTERNET MARKETING STRATEGY AND REACH MORE CUSTOMERS
---
Are you looking to expand your reach and connect with more customers in Thousand Oaks?
Sachs Marketing Group is a Thousand Oaks Internet marketing agency providing a one-stop solution to all your digital needs. From optimizing your site's visibility with SEO to actively engaging with your audience on social media platforms, creating an impactful web design, and implementing effective PPC advertising campaigns - we cover it all.
Make it easy for locals to discover your website, products, and services through a well-executed internet marketing campaign, and turn casual visitors into loyal customers. Sachs Marketing Group's tailored approach ensures that your Internet marketing efforts are optimized for maximum impact, resulting in a significant return on investment and long-term business growth.
Discover how Sachs Marketing Group can help create & manage an effective digital marketing strategy designed to outperform your competitors and grow your business.
100% Client Satisfaction Score
Industry average: 69% (2023)
"We've been through a lot of digital agencies and can say that Sachs Marketing Group is the best in the business. Over the years, Eric and his team have been instrumental to our company's growth." – Kaveen
SEARCH ENGINE OPTIMIZATION (SEO)
---
Search Engine Optimization (SEO) is a method of boosting a website's prominence and position on search engine results pages. This is achieved by employing a variety of tactics and methodologies designed to enhance its relevance and attractiveness to both users and search engine algorithms.
By optimizing your site, you can amplify your brand's visibility in search results, draw more visitors to your website, and escalate lead generation. When you collaborate with an SEO company in Thousand Oaks, like Sachs Marketing Group, our initial step is an in-depth keyword exploration and competitor evaluation to pinpoint opportunities and lay a robust foundation for optimization. Our Thousand Oaks SEO team then crafts a bespoke strategy encompassing on-page, off-page, and technical SEO aspects, aiming to elevate the website's ranking on search engines, multiply organic traffic, and yield the outcomes you're seeking.
For example, a drug rehab facility in Thousand Oaks could utilize SEO to boost its online visibility and reach more people in need. By optimizing their website with local keywords like "Thousand Oaks drug rehabilitation" or "addiction treatment in Thousand Oaks", they could increase their rankings in search engine results. Additionally, implementing high-quality content and backlinks can further strengthen their SEO, making them a reliable resource for those seeking help. With these strategies, the facility could attract more visitors to their site, convert them into patients, and ultimately make a positive impact in the community.
The ROI of SEO is often seen in the form of increased organic traffic, better quality leads, and improved conversions. SEO involves making a series of calculated adjustments to a website and its content to make it more appealing to search engines, and by extension, users. While it may require an upfront investment, the long-term gains from increased visibility and credibility can significantly outweigh the initial costs. The beauty of SEO is that it continues to provide value over time, making it a worthwhile investment for businesses seeking sustainable growth.
SOCIAL MEDIA MARKETING
---
Social media marketing involves the calculated use of multiple social platforms, such as Facebook, Instagram, and LinkedIn, to distribute content, interact with users, and promote goods or services, ultimately boosting brand visibility and consumer interaction
Social media marketing provides businesses with the chance to create a robust digital footprint and engage authentically with their audience, nurturing trust and brand loyalty. By circulating valuable, pertinent content, organizations can expand brand recognition and connect with potential consumers more efficiently than conventional marketing. Furthermore, social media marketing grants access to critical data on customer habits and tastes, allowing businesses to fine-tune their strategies and craft more customized experiences that propel growth and profitability.
For example, a salon in Thousand Oaks might utilize social media marketing to enhance its local presence and attract new clients. They might maintain an active Instagram account, showcasing their stylists' work, from trendy cuts to stunning color transformations, which serves as an online portfolio for potential clients. Additionally, they might use Facebook to share special discounts, upcoming events, and client testimonials, fostering a vibrant online community. Through these strategies, they can see an increase in appointment bookings, demonstrating the tangible ROI of their social media efforts.
The ROI of social media marketing is significant, extending beyond mere financial returns. It enables businesses to increase brand awareness, expand their audience, and foster customer loyalty, all of which are essential for long-term success. Metrics like engagement rates, follower growth, and conversions offer insights into the effectiveness of social media campaigns. In fact, businesses that invest in social media marketing often observe an increase in customer acquisition and retention, leading to more sustained profitability over time.
WEB DESIGN
---
Web design is the process of creating the aesthetic and functional elements of a website. It encompasses a multitude of aspects including layout, color scheme, typography, imagery, and interactive features. The goal is to create a user-friendly environment where users can quickly navigate and access the information or services they need.
A proficient web design company, like Sachs Marketing Group, creates an exceptional website by first understanding the client's business goals and target audience. The design team then conceptualizes a blueprint that aligns with the brand identity while ensuring optimal user experience. They focus on creating an attractive visual design, intuitive navigation, responsive layouts, and fast loading times. Additionally, the design team implements SEO best practices and integrates essential features such as call-to-actions and contact forms to facilitate conversions.
For example, a home services company in Thousand Oaks might work with a local web design company to modernize the interface, improve navigation, and optimize the mobile experience of their website. The redesign emphasizes showcasing their products effectively, integrating an efficient checkout process, and ensuring the site is search engine friendly.
Investing in professional web design yields numerous benefits. An engaging, well-designed website can create a strong first impression, boost credibility, and improve customer engagement. It can also enhance your visibility on search engines, drive more traffic, and increase conversions, directly contributing to business growth.
The Return on Investment (ROI) for web design can be substantial. While the upfront costs may seem significant, a well-designed website can lead to increased customer retention and higher conversion rates. Over time, these improvements can result in a steady increase in revenue, thus justifying the initial investment in professional web design.
PAY PER CLICK (PPC) ADVERTISING
---
Pay-per-click (PPC) advertising is a digital marketing strategy where advertisers pay a fee each time their ad is clicked. It's essentially a method of buying visits to your site, rather than attempting to earn visits organically. A significant portion of PPC advertising happens on search engines such as Google or Bing, where advertisers bid on keywords relevant to their target audience.
A PPC management company, like Sachs Marketing Group, will create and optimize ads for businesses, simplifying the process while maximizing results. The process starts by identifying the unique needs of the business and defining the target audience. They then conduct extensive keyword research to identify phrases and terms that the target audience may use when searching for similar products or services. Once the keywords are established, compelling ad copies are created, and landing pages are optimized to maximize conversions. Regular monitoring and adjustment of the campaign are done based on performance metrics to ensure optimal results.
Take, for example, a local real estate firm in Thousand Oaks that uses PPC ads. They bid on keywords like 'homes for sale in Thousand Oaks,' and their ads appear when potential buyers use those search terms. By directing searchers to a well-optimized landing page showing the properties they have for sale in that area, they're able to generate highly qualified leads.
PPC advertising brings a plethora of benefits. It offers quick entry, results are easy to measure, and it works well with other marketing channels. It also provides a wealth of useful data that can be used to sharpen ongoing marketing strategies.
The return on investment (ROI) in PPC advertising can significantly differ based on numerous elements like the industry, selected keywords, and ad quality. However, research shows the average ROI in PPC advertising is around 200%. This suggests businesses generate $2 in revenue for each dollar invested in PPC campaigns on average.
FAQs
---
How do I find the right Internet marketing company?
To find the right internet marketing company, identify your specific needs and goals. Research potential companies, checking their reputation, experience, and client testimonials. It's also crucial to evaluate their expertise in your industry and their ability to deliver measurable results. Consider scheduling a call to discuss solutions. Here at Sachs Marketing Group, you can schedule a call to speak directly with Eric Sachs, the owner. During these calls, we'll discuss your business, your needs, and how we can help. Schedule a call today or request a proposal to get started.
What are some Internet marketing services?
Internet marketing services encompass a wide array of strategies such as search engine optimization (SEO), social media marketing, web design, pay-per-click (PPC) advertising, email marketing, content marketing, and more. For the best results, it's best to create an Internet marketing strategy that involves multiple channels and work together.
What does digital marketing do?
Digital marketing helps businesses reach a wider audience, engage with customers, and grow their brand online. It involves various strategies such as SEO, social media, email marketing, content marketing, and more, to increase visibility, drive traffic, and generate leads or sales.
Why is digital marketing so important?
Digital marketing is important because it allows businesses to connect with customers where they spend much of their time: online. It helps in reaching targeted audiences, driving more qualified leads, fostering customer relationships, and understanding customer behavior better.
What are the benefits of Internet marketing to customers?
Internet marketing benefits customers by providing easy access to information about products or services. It allows them to shop and make informed decisions at their convenience. Also, it offers personalized experiences and more direct, efficient communication with businesses.
Is it worth it to hire a marketing agency?
Hiring a marketing agency is worth it for businesses that lack the internal resources or expertise to effectively manage their marketing efforts. Agencies bring industry knowledge, experience, and a fresh perspective that can help drive growth and improve marketing ROI.
How do marketing agencies charge?
Marketing agencies typically charge based on the scope of the project, the services required, and the complexity of the work. This could be on an hourly rate, a fixed price for a specific project, or a monthly retainer for ongoing services. Rates vary significantly depending on the agency's experience and specialization. Schedule a call today or request a proposal to learn more about pricing.
PARTNER WITH A TOP THOUSAND OAKS INTERNET MARKETING COMPANY
---
When it comes to choosing your Thousand Oaks Internet marketing company, you want to partner with a team that brings the experience and knowledge needed to drive results. At Sachs Marketing Group, we have over 13 years of experience running digital marketing campaigns that drive results.
If you're ready to jump-start your campaign, contact us for a free quote or call us today at 818-889-3232 to schedule a consultation with Eric Sachs to learn how our digital marketing services can help you achieve your goals.